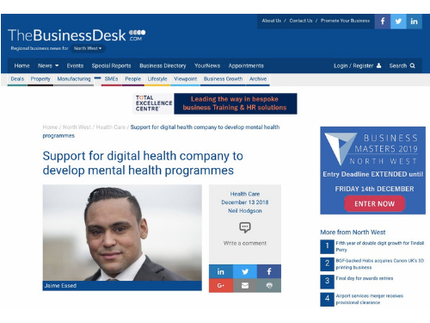 Support for digital health company to develop mental health programmes
Mental health company Oh My Mood is developing its blended care pathways programme for the UK market, with support from the Health Innovation Exchange (HIE) project.
Oh My Mood, which this year chose Liverpool as its UK base, work with clinicians and universities to make evidence-based blended care pathways available to mental health therapists and service users in order to make mental health support more effective and accessible.
Its modular approach to mental health care means that the programme can be tailored and adapted to each individual service user.
Read the full article here: http://www.thebusinessdesk.com/northwest/news/2034035-support-for-digital-health-company-to-develop-mental-health-programmes