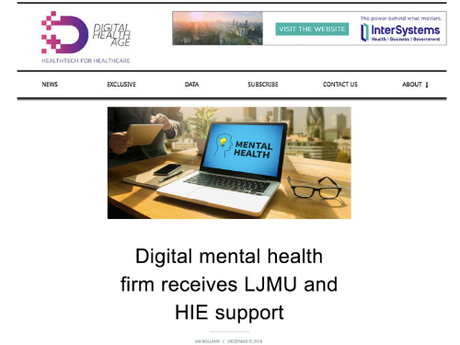 Digital mental health firm receives LJMU and HIE support
A digital health company will receive support from Liverpool John Moores University (LJMU) and the Health Innovation Exchange (HIE) project to develop mental health programmes.
Oh My Mood – who has chosen Liverpool as its base – work with clinicians and universities to make evidence-based blended care pathways available to mental health therapists and service users with the aim of making mental health support more effective and accessible.
LJMU is introducing Oh My Mood to the Improving Access to Psychological Therapies (IAPT) team who provide evidence-based psychological therapies to people with mental health problems.
Read the full article here: http://digitalhealthage.com/digital-mental-health-firm-receives-ljmu-and-hie-support/